THE MOST FASHIONABLE
Laminate Flooring in Southern CA
Laminate is stylish and durable, as well as low maintenance, making it a perfect flooring option for most rooms in most homes. Laminate flooring is made to mimic the look of natural wood so it is available in a wide variety of colors and grains with unique characteristics. Today's laminate flooring is made with the latest innovations in manufacturing so it is water-resistant, scratch-resistant, and fade-resistant. Laminate flooring is the perfect choice for busy households. Since we offer wholesale prices to the public, you will be sure to find a laminate flooring option no matter your budget.
Serving the Los Angeles area, Commerce, Orange County, Santa Ana, Downey, Anaheim, Long Beach, Huntington Beach, La Habra Heights, and more in Southern California.
Why Choose Laminate?
Laminate flooring has risen in popularity for homeowners, especially those with families. Not only is laminate flooring fashionable, but it is functional. Laminate flooring is built to stand up to all of life's messes because it is water-resistent, scratch-resistent, stain-resistant, and fade-resistent. Available in a wide variety of styles, colors, and designs, laminate flooring will match any home, any aesthetic, and any décor you choose. Laminate flooring mimics the beauty of natural hardwood or stone floors, but is available at a fraction of the cost and is easier to install.
Though we recommend leaving installation to the professionals, laminate flooring can be installed by a person who enjoys home improvement projects or the budget-conscious.
When you buy laminate flooring from Hernandez Wholesale Flooring you know you are receiving a quality product without sacrificing your budget. We look forward to helping you choose the perfect laminate floors for your home.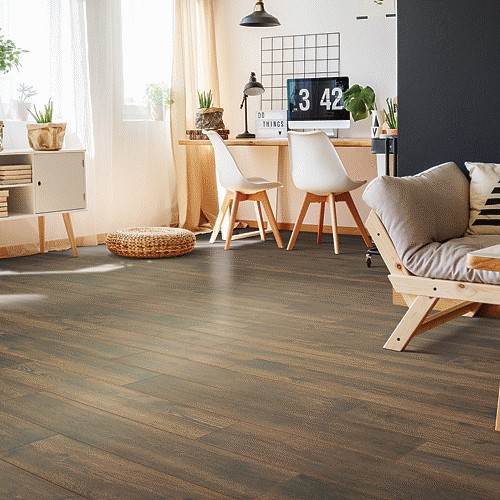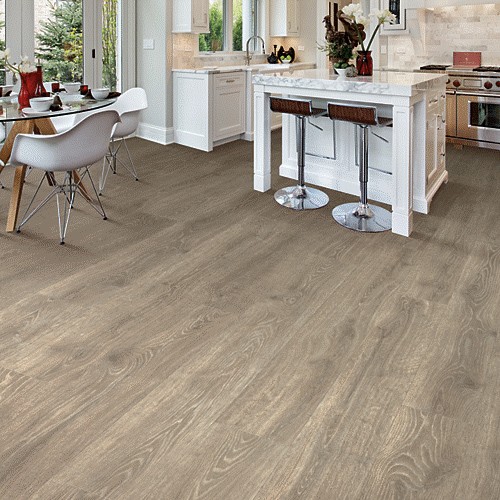 Types of Laminate
Laminate is available in a large selection of colors, styles, and designs. The one you choose will balance your personal aesthetic, your lifestyle, and your budget.
Wood-look laminate flooring mimics the colors and textures of genuine hardwood flooring, but it is available at a fraction of the cost and is easier to install.
Tile-look laminate flooring mimics the look of natural beauty of stone, ceramic, or porcelain tiles, but it is more affordable and easier to install.
Water-resistent laminate flooring brings in the natural look of wood or tile flooring but can handle everyday spills without worry.
Laminate flooring is available in smooth or distressed textures and comes in a variety of patterns so you can create a space that is truly yours.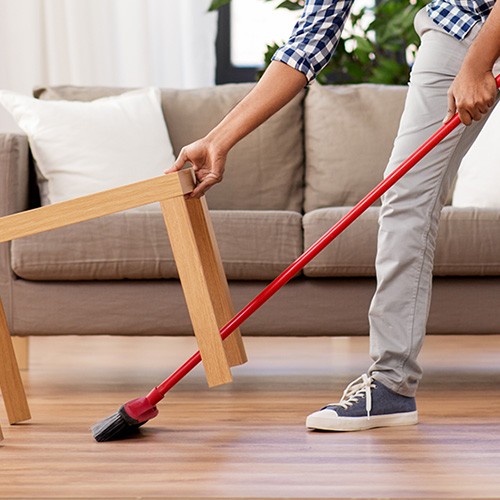 LAMINATE FLOORING
Care & Maintanence
Laminate flooring is durable, low maintenance, and will last for many years with the right care. Follow our guide to make sure your laminate looks beautiful for a long time.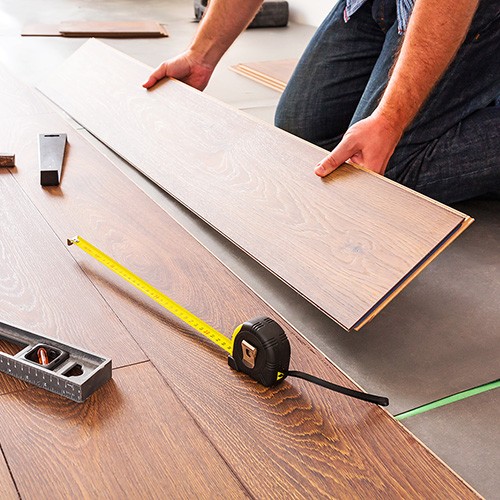 LAMINATE FLOORING
Installation
Though laminate flooring can be installed by a person who enjoys home projects, we recommend you leave the installation to the professionals at Hernandez Wholesale Flooring. Learn what to expect before, during, and after the installation process.