MAKE THE SWITCH
Top-Rated Artificial Grass
At Hernandez Wholesale Flooring, we are Southern CA's most trusted retailer for artificial grass. More homeowners are making the switch to artificial grass because it stays beautiful and green year-round. Over time, an artificial grass lawn will save money with the reduction of water usage and virtually eliminate the need for a regular maintenance and mowing. We carry high-performing, antimicrobial artificial grass. We look forward to working with you to create the low-maintenance lawn of your dreams. Serving Commerce, Orange County, Santa Ana, Downey, Anaheim, Long Beach, Huntington Beach, La Habra Heights, and more in Southern California.

Smart Turf uses the highest quality raw materials and are completely in control of developing and producing products from start to finish. Smart Turf has built-in Microban® antimicrobial technology that inhibits the growth of bacteria, mold, and mildew. It never washes off, works 24/7, and extends the usable life of the landscape artificial grass. Smart Turf with Microban© is 99% cleaner which means 99% in odor reduction compared to unprotected turf. You will love the look of Smart Turf on your lawn!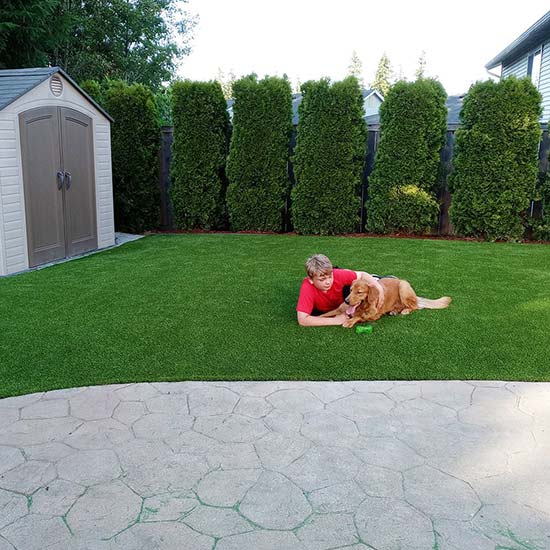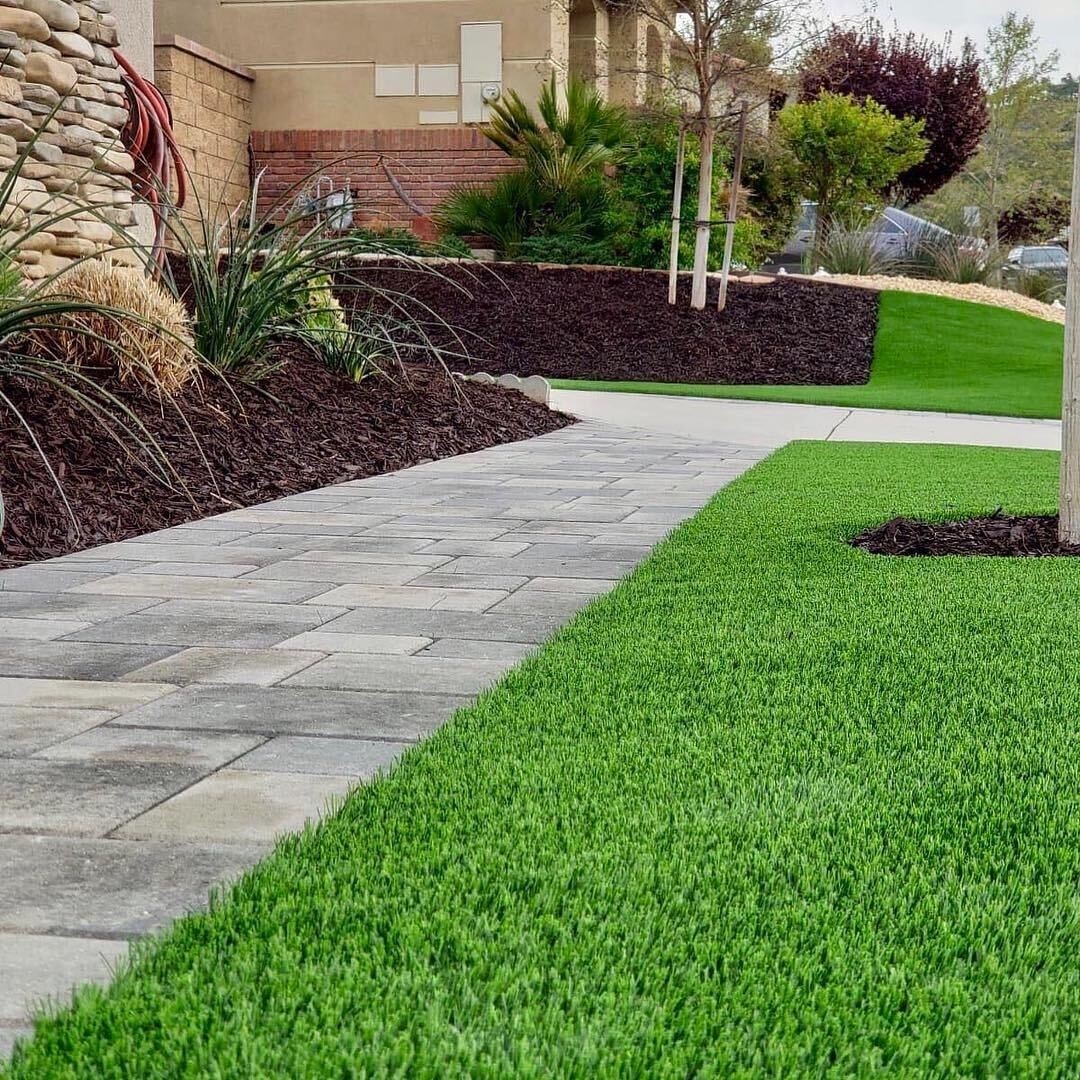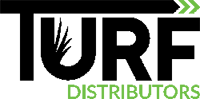 Turf Distributors' products are created by utilizing the highest quality materials and cutting edge manufacturing techniques. Turf Distributors uses industry-leading technology that features DuraBlade™ yarn. The molecular structure of DuraBlade™ yarn has a longer carbon chain which increases durability, resilience, temperature resistance, and even the look and feel of the final product.
Water Conservation
Artificial grass does not need watering so it's a perfect natural grass alternative for areas that don't get much rainfall. It stays beautiful and green all year long.
Low Maintenance
Artificial grass does not need maintenance. You don't have to mow, which means you have more time to do the things you want and less air pollution. It also doesn't need pesticides or fertilizers.
No Hazardous Waste
Artificial grass is made with high-quality yard and does not contain any hazardous waste, heavy metals, or lead.