CARET CARE & MAINTENACE
Routine Care
Carpet is fairly low maintenance and easy to care for. Plan to vacuum your carpet regularly, how often depends on how much foot traffic your flooring receives. Rooms with high traffic may need vacuuming more frequently. It is a good idea to place doormats at entrances to reduce the amount of dirt and grime tracked into your home. Be sure to address spills as soon as they occur to prevent staining. Unfortunately, time and traffic will eventually begin to show on even the highest level performance carpet. It is good practice to invest in an annual professional cleaning for a deep clean that will restore your carpet's original sheen. With little effort, you'll find your carpet looks beautiful for many years to come.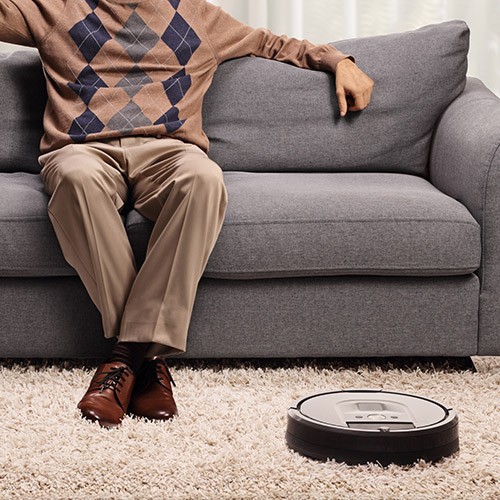 Spills
No matter how careful you are, spills will occur. When the spill is dry, simply vacuum the area. If the spill is liquid, use a clean cloth to soak up the liquid. Do not rub the area. Use a manufacturer approved cleaner to prevent stains.
Stains
Most carpet is stain-resistant now. But for the worst spills, you may need a cleaner to help you completely remove the stain. Consult your manufacturer information for approved cleaners to prevent voiding your warranties.
Bonus Tip
We love opening the drapes to let the sun shine in our homes. But beware that UV rays can be harmful to your carpet. Invest in good quality window treatments to prevent direct sunlight from damaging your floors over time.