THE MOST GORGEOUS
Hardwood in Southern CA
Hardwood flooring is timeless and never goes out of style. There is nothing like the natural beauty of hardwood flooring in your home. Available in a wide selection of colors, hues, finishes, and species, hardwood can range from elegant to rustic, from sophisticated to charming, from traditional to modern, from light to dark, and anything in between. Hardwood brings a natural warmth and richness into any room. You will love the look of hardwood.
Serving the Los Angeles area, Commerce, Orange County, Santa Ana, Downey, Anaheim, Long Beach, Huntington Beach, La Habra Heights, and more in Southern California.
Why Choose Hardwood?
Hardwood is inviting, welcoming, and warm. It has been a popular choice in homes for centuries because it is charming, gorgeous, and works well in any style home. Hardwood is versatile, durable, low-maintenance, and will last you a lifetime. Choose from hardwood with extreme character, graining and color variation, or those with even, consistent colors to design a floor that's unique to your style.
Colors range from extremely light to quite dark, with options in between, so you'll be sure to find the color perfect for your home. Natural variations in the grain of the wood give it personality, with more dramatic grains creating a rustic feeling, moderate grains looking more traditional, and minimal graining, a sleeker contemporary look. Hardwood is also a sustainable flooring option because it uses less resources to produce and can be recycled.
When you buy hardwood flooring from Hernandez Wholesale Flooring you know you're receiving a quality product. We look forward to helping you find the perfect hardwood for your home.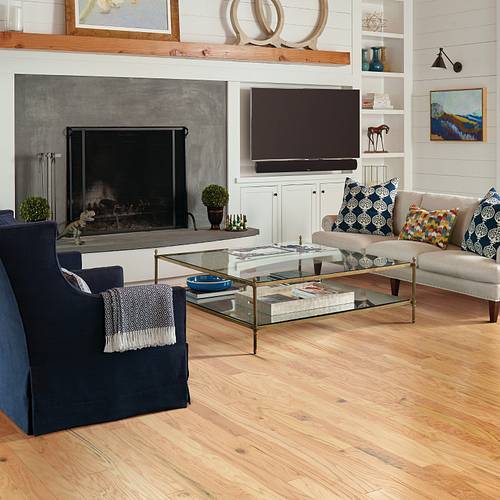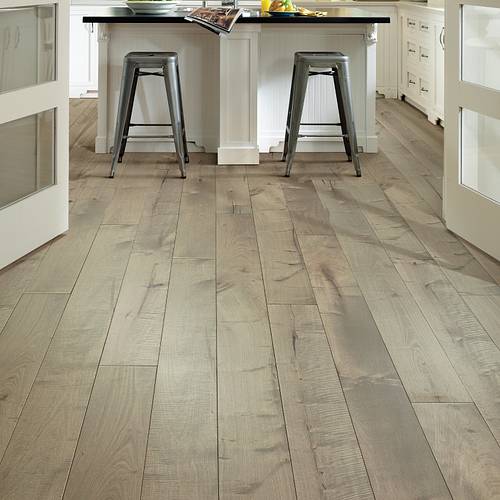 Types of Hardwood
Hardwood comes in a variety of species and finishes, as well as colors and plank widths. The type of hardwood you choose is ultimately up to your aesthetic, your lifestyle, and your budget. We carry a variety of options to meet your needs.
Choose between engineered or solid hardwood flooring.
Engineered hardwood flooring is made with thin sheets or plies of wood that are laminated together to form one plank. It is more water-resistant and can be installed over any subfloor.
Solid hardwood flooring is one solid piece of wood that has tongue and groove sides. Solid hardwood flooring is elegant and classic.
Choose from a wide variety of species including oak, cherry, hickory, maple, pine, and walnut. Each species has a different color, grain, hardness, and other characteristics. We can help you choose the one that's best for you.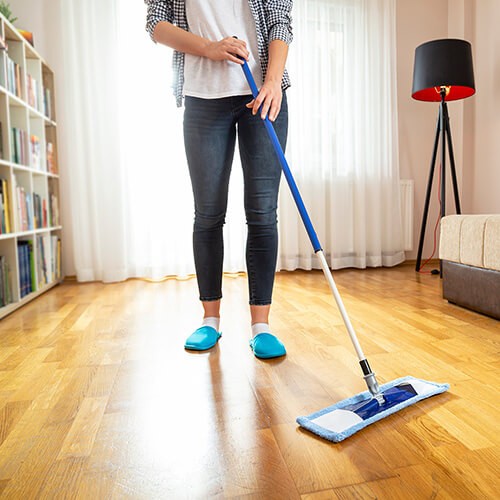 HARDWOOD
Care & Maintanence
Hardwood flooring will last you a lifetime with the right maintenance and care. Follow our guide to keep your floors looking as pristine as the day they were installed.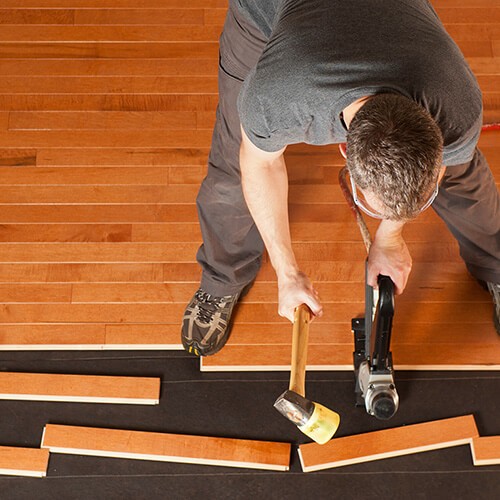 Trust the experts at Hernandez Wholesale Flooring to install your hardwood floors. Learn what to expect before, during, and after the installation.