Modern Flooring Looks for Your Home
Most of the following options are available as hardwood flooring, Engineered Hardwood, vinyl, laminate or even tile, offering a variety of durable options depending on the space you are finishing.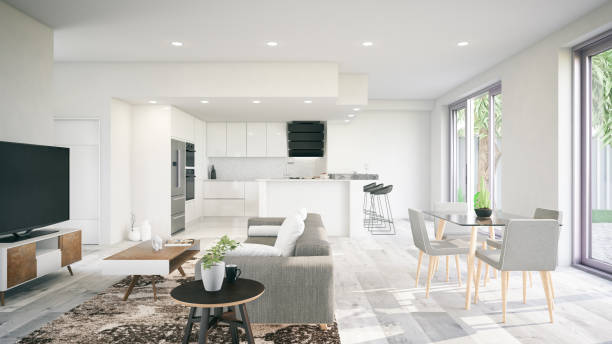 Warm Tones- Gray flooring remains popular, but warm tones are making their way back into the spotlight this year. Think warm gray, along with browns and blondes. High Variation floors, which offer a wide range of tones in one box, vary from warm to cool or dark to light. They are a great option to bring visual interest to spaces.
Patterns- Installing flooring in a less traditional pattern remains popular this year. Effects, such as Herringbone or Chevron patterns, can be accomplished with plank or tile to add interest to areas. Use printed decorative tiles (ceramic and LVT) in unexpected places, like dining rooms, laundries and hallways, or create statement spaces within larger areas. Solid colored tile can be used to create bold, retro-inspired patterns, such as checkerboard, in areas both large and small.
Large Format- Flooring of all types is trending toward larger and wider this year, resulting in a more cohesive and spacious look. Use wider planks and large format tile, ranging in size from 12" squares to 6' in length, to customize and elongate floors.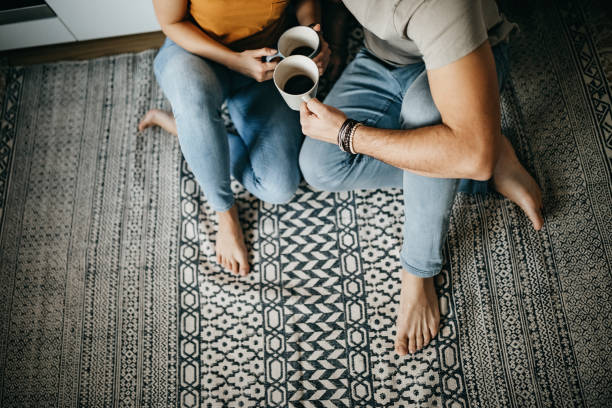 Luxe Carpets- Carpeting remains a go-to for comfort. Nothing feels better than walking over fluffy, fresh carpet in bare feet. If your carpet has seen better days, consider replacing it. Luxury Vinyl flooring is tempting, but don't overlook new carpet as an option. Although carpet was once shunned by those suffering from allergies, manufacturers have developed both hypoallergenic carpets and pads, with low VOCs. Today's carpets are easy to keep clean as well, with stain-blocking technology. This year, look for carpets or area rugs similar in tone and style to the other flooring options- warm neutrals, bold print, or subtle patterns.
Whether you are looking to freshen your floors in a small space or your whole home, the friendly professionals at Hernandez Wholesale Flooring in Santa Ana, CA are ready to help you with options! Stop in or contact us to set up a design appointment today.